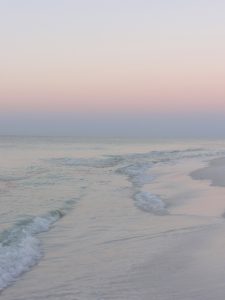 Privacy Policy, Terms, Conditions, and Liability Disclaimer
Privacy Policy:
By visiting this website, purchasing books, courses or other content, or registering for the email list on this website, purchaser acknowledges and agrees that s/he is subject to the Privacy Policies of the Company. The Privacy Policy for the Company is: Any personal information that you may share with the Company or its employees and/or owners is kept absolutely private. Neither your name nor anything about you is sold or shared with any other company or agency. We may contact you to share information about upcoming events, offers, or recent news, if you have specifically registered to join our email list. However, we do respect your right to privacy and you are able to unsubscribe from our email list at any time.
Terms, Conditions, and Liability Disclaimer:
All sales are final for online courses and no refund will be issued once a sale is completed. All information contained is copyrighted © Ashley Ellington Brown 2019 and may not be reproduced or shared without express written consent from the author and Brown Creative LLC (herein referred to as the Company).
All efforts have been made to ensure the accuracy of the information contained in these courses. The Company assumes no responsibility for errors or omissions.
The information in these courses is for informational purposes only and is not intended to provide a substitute for medical or professional advice. The information contained in these courses or made available by the Company cannot replace or substitute for the services of trained professionals in any field, including, but not limited to, mental health, medical, or psychological fields. The Company does not offer any professional, personal, medical, or psychological advice and none of the information contained in these courses should be confused as such advice. No liability is assumed for damages that may result from the use of the information contained herein. Purchaser agrees that they are solely responsible for their participation in any suggested activities and any results achieved. The Company makes no representations, warranties or guarantees verbally or in writing regarding purchaser's performance, and purchaser agrees that the Company is not responsible for purchaser's experience.
Purchaser agrees that they alone are responsible and accountable for their decisions, actions and results, and by their purchase of the course(s) or other content, they agree not to attempt to hold the Company or Author or any of its agents liable for any decisions, actions or results that they make or experience in business or in life due to their participation in the course(s) or any other content at any time, under any circumstance. Purchaser agrees they use this course/content at their own risk and that it is only an informational package being provided. Purchaser accepts any and all risks, foreseeable or unforeseeable. Purchaser agrees that the Company will not be held liable for any damages of any kind resulting or arising from including but not limited to: direct, indirect, incidental, special, negligent, consequential, or exemplary damages happening from the use or misuse of the Company's information, materials, or courses.
Courses may contain references or links to materials from third-parties. Reference to any third-party products, services, processes or other information, by trade name, trademark, manufacturer, supplier or otherwise does not constitute or imply endorsement, sponsorship or recommendation thereof, or any affiliation with author or the Company. The Company is not responsible for examining or evaluating the content or accuracy and it does not warrant and will not have any liability or responsibility for any third-party materials or websites, or for any other materials, products, or services of third-parties. The Company is not liable for any harm or damages related to the purchase or use of goods, services, resources, content, or any other transactions made in connection with any third-party websites. Complaints, claims, concerns, or questions regarding third-party products should be directed to the third-party.
THE CONTENT PROVIDED IN THESE COURSES IS PROVIDED "AS IS," "AS AVAILABLE," WITH "ALL FAULTS", AND ALL WARRANTIES, EXPRESS OR IMPLIED, ARE DISCLAIMED (INCLUDING BUT NOT LIMITED TO THE DISCLAIMER OF ANY IMPLIED WARRANTIES OF MERCHANTABILITY AND FITNESS FOR A PARTICULAR PURPOSE). THIS WEBSITE AND CONTENT MAY CONTAIN BUGS, ERRORS, PROBLEMS OR OTHER LIMITATIONS. THE AUTHOR AND THE COMPANY HAVE NO LIABILITY WHATSOEVER FOR YOUR USE OF THIS WEBSITE OR CONTENT. THE COMPANY CANNOT GUARANTEE AND DOES NOT PROMISE ANY SPECIFIC RESULTS FROM USE OF THE WEBSITE OR CONTENT. THE COMPANY DOES NOT REPRESENT OR WARRANT THAT THE CONTENT OR PRODUCTS FOUND WITHIN ARE ACCURATE, COMPLETE, RELIABLE, CURRENT OR ERROR-FREE OR THAT ANY SUCH ITEMS ARE FREE OF VIRUSES OR OTHER HARMFUL COMPONENTS. THEREFORE, YOU SHOULD EXERCISE CAUTION IN THE USE AND DOWNLOADING OF ANY SUCH CONTENT AND USE INDUSTRY-RECOGNIZED SOFTWARE TO DETECT AND REMOVE VIRUSES. ALL RESPONSIBILITY OR LIABILITY FOR ANY DAMAGES CAUSED BY VIRUSES SOMEHOW ATTRIBUTED TO THE COMPANY'S CONTENT IS DISCLAIMED. WITHOUT LIMITING THE FOREGOING, YOU UNDERSTAND AND AGREE THAT YOU DOWNLOAD OR OTHERWISE OBTAIN CONTENT THROUGH THIS WEBSITE OR SERVICES AT YOUR OWN RISK AND THAT YOU WILL BE SOLELY RESPONSIBLE FOR YOUR USE THEREOF AND ANY DAMAGES TO YOUR MOBILE DEVICE OR COMPUTER SYSTEM, LOSS OF DATA OR OTHER HARM OF ANY KIND THAT MAY RESULT.
IN NO EVENT WILL THE AUTHOR OR THE COMPANY OR ANY OF ITS MEMBERS, MANAGERS, EMPLOYEES, CONTRACTORS, AFFILIATES, OR AGENTS BE LIABLE TO YOU OR ANY THIRD PERSON FOR ANY INDIRECT, CONSEQUENTIAL, EXEMPLARY, INCIDENTAL, SPECIAL OR PUNITIVE DAMAGES ARISING FROM YOUR USE OR MISUSE OF THIS WEBSITE'S CONTENT INCLUDING E-COURSES WHETHER SUCH DAMAGES ARISE IN CONTRACT, TORT, NEGLIGENCE, EQUITY, STATUTE OR BY WAY OF ANY OTHER LEGAL THEORY REGARDLESS OF WHETHER SUCH DAMAGES COULD HAVE BEEN FORESEEN. NOTWITHSTANDING ANYTHING TO THE CONTRARY CONTAINED HEREIN, THE COMPANY'S LIABILITY TO YOU FOR ANY CAUSE WHATSOEVER, AND REGARDLESS OF THE FORM OF THE ACTION, WILL AT ALL TIMES BE LIMITED TO THE AMOUNT PAID, IF ANY, BY YOU TO THE COMPANY FOR THE CONTENT WE PROVIDE PRIOR TO THE EVENT GIVING RISE TO LIABILITY.
To the extent that any Content is in conflict or inconsistent with this Agreement, this Agreement shall take precedence. Our failure to enforce any provision of this Agreement shall not be deemed a waiver of such provision nor of the right to enforce such provision. Our rights under this Agreement shall survive any termination of this Agreement.