Discover the power of a morning ritual
to transform your life
Join our email list FOR THE LATEST NEWS + EVENT UPDATES!
"You're already doing a ritual of some sort. The question is, does it feed your soul? Remember the grace, beauty, and magic that live in you. It's like your radio … set yourself on the highest possible frequency for the day."

–Sonia Sommer, Master Healer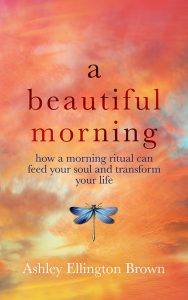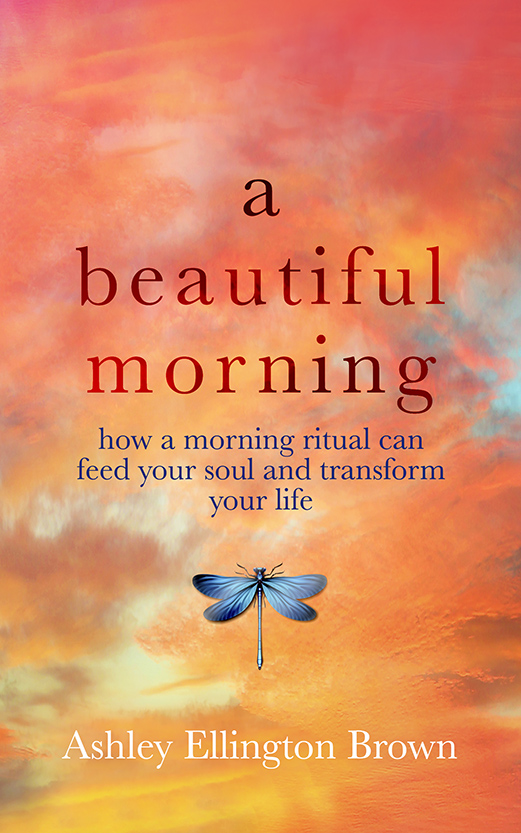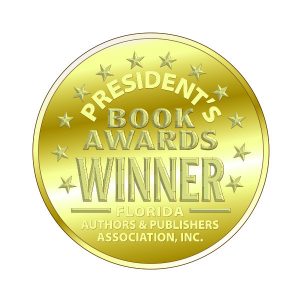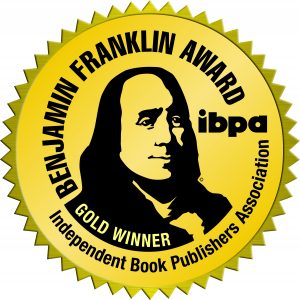 Do you feel like there's never enough time to accomplish what you have to—much less what you want to?
A morning ritual can help. A Beautiful Morning will show you how by guiding you to create a personalized morning ritual that will lead you to a happier, more fulfilling life. I interviewed more than twenty women who are living their dreams, including best-selling author and life coach Martha Beck; wellness advocate, entrepreneur, and filmmaker Tonya Lewis Lee; author, artist, and coach Cynthia Morris; master healer Sonia Sommer; life coach Anna Kunnecke; writer and great-great-granddaughter of Frances Hodgson Burnett Keri Wilt; and horse whisperer and Equus Coach® Koelle Simpson.
Learn from them how a morning ritual can:
Provide space for clarity and inspiration
Refresh and restore you
Enhance your relationships
Be an instrument of self-care, replenishing your reserves
Empower you to be your best self
Enable you to steer your life with purpose toward a clear vision of what you want
Most books about daily rituals are aimed at increasing your productivity—your ability to do. A Beautiful Morning is about increasing your ability to be. Productivity is marvelous, but to be calm and centered while you're productive—that is the essence of a happy life.
Your morning ritual doesn't have to be complex or time-consuming; tiny tweaks can have incredible impact. And you don't have to get up at dawn, either! A morning practice is meant to enhance your life, not complicate it.
Starting a morning ritual changed my life, inspiring me to write about this powerful practice so others can benefit. It was fascinating to talk to these amazing women and discover their unique approaches. The interviews are packed with valuable information, including suggestions from each woman on creating your own ritual. I've also included an abundance of useful resources.
You deserve a life you love. A Beautiful Morning can help you create it. READ MORE
Meet the inspiring women
featured in this book
What do all these women have in common? They start their day calmly and intentionally with a morning ritual.
Their morning practice centers them, inspires them, and helps them achieve their dreams.
To view more of the women featured in A Beautiful Morning, plus pictures from their morning rituals,
visit the Featured Women page. (Click on their names to learn more about them.)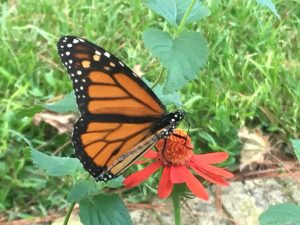 John Walker
"This book is for anyone who is curious about or skeptical of morning rituals. The power within all the practices and stories shared makes it real and remarkable—these rituals WORK!
"Ashley has a very light and helpful touch and approaches her topic with great joy and reverence—it feels like talking to a kind guide whose goal is simply to help your days, energy levels, health, and well-being. The layout of the chapters made it really accessible—each woman makes suggestions to the reader for a place to start. The final chapters help you determine how to go about incorporating rituals into your life.
"I think every reader will finish A Beautiful Morning inspired to experiment with and incorporate a number of rituals into their busy lives to make the flow of their days much better. I highly recommend this book, and so look forward to reading it again and again as I incorporate more ritual into my own life."
–Lauren Oujiri, Life Coach, Poet, and Author of For Your Truth and Light: Haiku and Photography
"The beauty of Brown's manual lies in its power to illustrate many methods so that readers may dabble in different techniques to craft their own morning rituals. … The lucid book stacks up as one of the more distinctive titles in the self-improvement genre. … readers should find a wealth of valuable advice to guide them on their own paths toward a more purposeful day."
—Kirkus Reviews
"A Beautiful Morning communicates the benefits of a morning ritual in a positive way, and made me realise that my morning habits already have some positive elements. The range of approaches offered by the various women interviewed helps to reinforce that there is no right way, just what's right for you, which I think is so important.
"After reading this book, I have started to meditate—or at least practice some deep mindfulness—before I get up. I've never been an enthusiastic early riser but reading this book made me realise that instead of groaning and resisting I can wake very slowly, with my eyes closed, and ease my way into it. It's been such an easy thing to do, and I find myself after just a few days doing it without even really thinking about it. In fact, I started doing it without intentionally deciding to. Perhaps the seed was planted as I read the night before?!
"The important theme that I found throughout A Beautiful Morning was the thread of the importance of self care and self compassion—giving to ourselves first, so we are at our best to give to others. This is something I believe the world strongly needs!
"I found it a really positive and accessible read, and appreciated the many different suggestions and styles of greeting the day. As someone who is often a bit tough on herself about not getting up and 'getting into it' (as in work), it was lovely medicine to read a whole book reassuring me that putting my own peace and clarity first is in fact the best thing I can be doing for myself and everyone in my life.
"I can see myself happily dipping in and out of different chapters for a refresher over time. It's a book I want to keep by my bed or desk to refer back to for inspiration in the future."
–Tracey Hewitt, Artist and Author of When Your Superpower Becomes Your Kryptonite

5 Stars from Readers' Favorite, Reviewed by Jack Magnus
"A Beautiful Morning urges readers … to set aside some time for themselves. I liked the fact that she doesn't prescribe specific activities, but rather she and her contributors discuss what works for them. The women she chose to interview come from all walks of life and are of all ages, and the diversity of views is both refreshing and informative. There's no end to ideas for readers to try, from meditation to sitting out in your garden with a cup of tea to stand-up paddle boarding at the beach. There are people who espouse early rising and others who tend to stay in bed just a bit longer–it's all how you choose to design your time.
"While I'm familiar with and have practiced Transcendental Meditation for some time now, I was intrigued by the other forms of meditation discussed. I also found the premise that social media and reading the news in the morning can make one stressed and fearful instead of relaxed and harmonious. This made a lot of sense and I am considering ways to wean myself of those habits. Brown includes thumbnail comments of other influential teachers, coaches and writers as well as a list of her Top Ten Takeaways for crafting your own beautiful morning. Her appendices include a Permission Slip form, Morning Ritual Tracker, Morning Ritual Ideas, Questions for Reflection, Affirmations and an extensive list of Resources and Recommended Reading. A Beautiful Morning: How a Morning Ritual Can Feed Your Soul and Transform Your Life is highly recommended."
Self-Publishing Review, ★★★★
"Brown has compiled a fascinating compendium of advice in A Beautiful Morning aimed at creative, mindful women … her entries are well-chosen and instructive. Her observations are sharp and practical, and can inspire a new appreciation for just how important and overlooked the morning can be, which is a message that can appeal to most any reader."
About ASHLEY ELLINGTON BROWN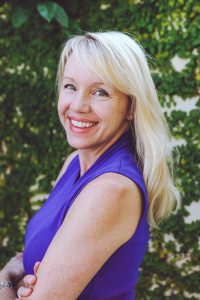 Award-winning author Ashley Ellington Brown was an advertising copywriter, book editor, and employee communications manager before becoming a freelance writer in 2000; she also authors the blog Joy Detectives.
Her morning ritual and its impact on her life inspired this book. Ashley lives in Florida with her husband and son and their rescued beagle, Snoopy.
join our email list TO Get The Latest News + Event Info!
Author photographs by Evelyn Laws Photography
All content on this website © 2019 Ashley Ellington Brown